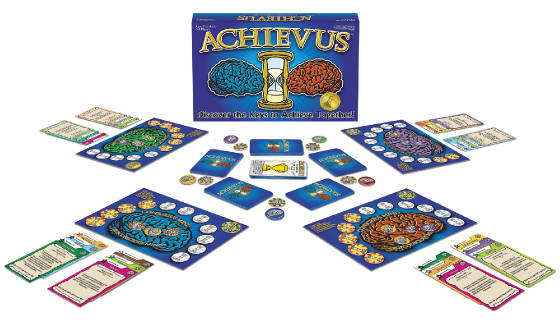 1. Are you applying positive values to achieve your goals?
2. Do you desire a higher level of cooperation in your life?
3. Would you value a fun way to positively communicate with others?
ACHIEVUS is a fun solution to learn, apply, and discuss Dr. Napoleon Hill's 17 Principles of Success.You can resolve these important questions above through playing Achievus together with others you care about in your life.
THE 17 SUCCESS PRINCIPLES
Positive Mental Attitude Going the Extra Mile
Definiteness of Purpose Pleasing Personality
Maintenance of Sound Health Mastermind Alliance
Budgeting Time & Money Controlled Attention
Cosmic Habitforce Accurate Thinking
Personal Initiative Creative Vision
Applied Faith Enthusiasm
Teamwork Self-Discipline
Adversity & Defeat
The purpose of Achievus is to provide a positive experience. While playing the game, players also communicate how they could and have applied success principles to improve their life. Playing Achievus provides an activity where players work together towards achieving a common goal. It is very important to understand that Achievus is much more than a fun activity it is a positive communication tool. Every Achievus experience is a valuable exercise for improving one's life in a fun healthy approach for adults and children alike. You may be surprised about the feeling of cooperation and the conversations exchanged the more Achievus is played.
The value of the "Achievus Experience" is unlimited!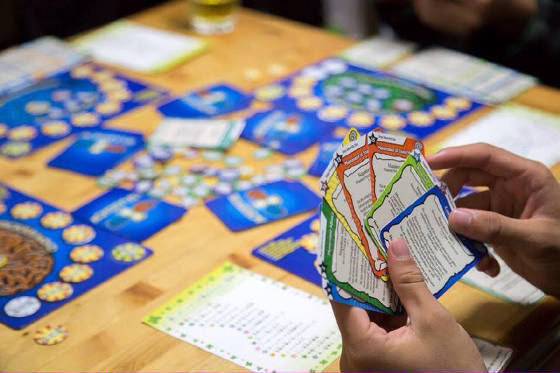 Playing Achievus Junior Game Rules (Mind-Set)
The inspiration for inventing the game Achievus came from Jeremy Rayzor's study of Dr. Napoleon Hill's 17 Principles of Success; and from his desire to create games that educate through the value of play. He was motivated by his idea that people need a fun engaging way to learn and discuss these valuable principles with family and friends, since we are some of the most influential people in each other's life.
Imagine... the possibilities when values are learned and discussed more openly in homes around the world, as a common activity.
Imagine... the difference this decision would make for one's family and future generations.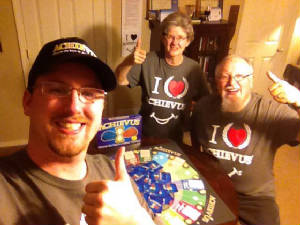 Achievus Family
(Mr. Rayzor's family story about the creation of Achievus is shared in the book titled "Refusing to Quit - Amazing Life Stories about Transforming Adversity into Victory" written by Napoleon Hill Foundation Instructors and Students.)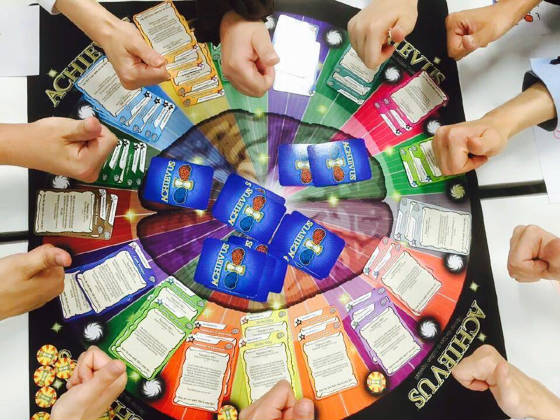 Playing Achievus Synergy Game Rules
~ACHIEVUS TESTIMONIALS~
"I loved playing a game that requires thinking about your team's wellbeing plus the ultimate success of the team rather than an individual. Great concept and fun to play." - Margie, Career Specialist
"I would really like to play the Achievus game with my family and friends because you learn a lot of values, and this game is the representation of what we have to do to succeed in life. It teaches you the seventeen principles of Napoleon Hill. It's incredible that you thought of the idea to invent this game with these 17 principles. Thanks for giving me this opportunity. I had fun learning. Congratulations Jeremy" - Camila, Age 12
"I learned to work as a team and understand each other with different people. I remembered the fun time when we were exchanging our cards and all of us shouted "Achievus" when we got the goal together. I would like to teach others to work in a team and we would pass a good moment." - Emesto, Age 11
"I appreciate the 17 success principles that I feel this generation… is truly missing. Playing Achievus is a way to learn these principles in a fun way while working together for a common goal, which really teaches them a lot." - Mary, Career Specialist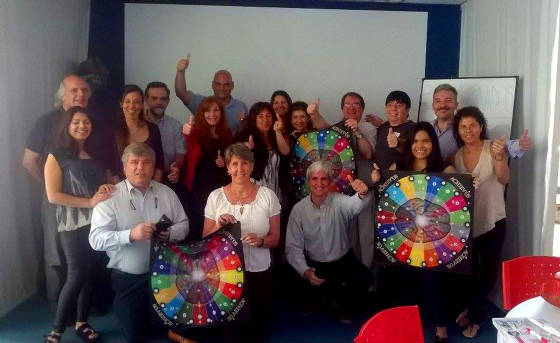 Achievus Argentina Workshop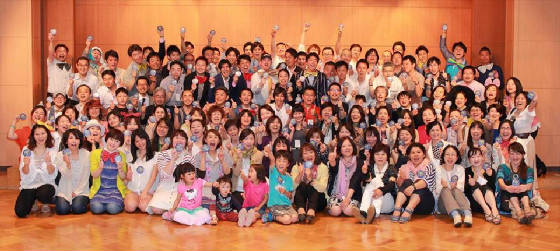 Achievus Japan Convention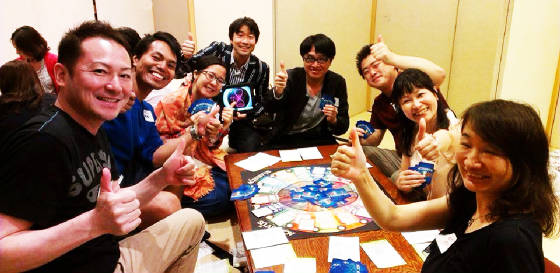 Achievus Japan Event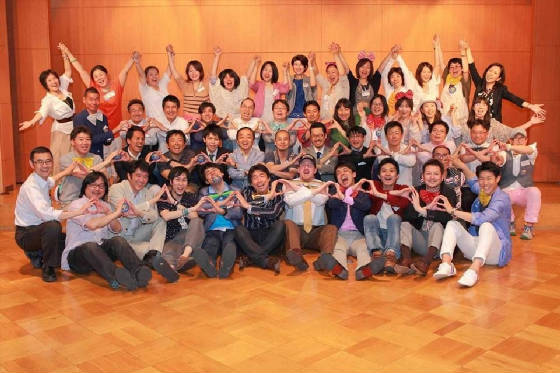 Achievus Japan Trainers at Convention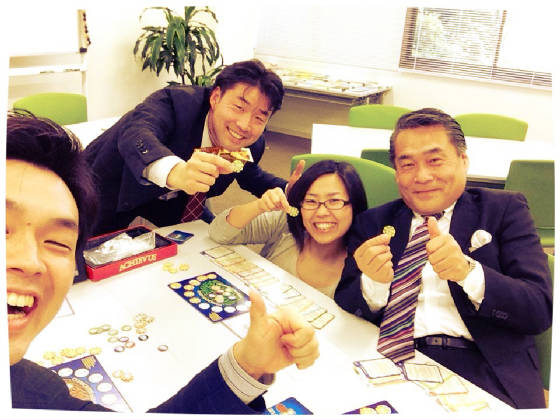 Achievus Japan Workshop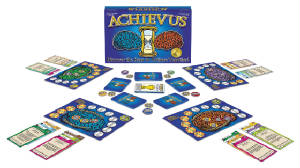 Achievus - Napoleon Hill Cooperative Board Game
Achievus Game - $29.95
Above is the "Achievus Board Game" base set. It is played with 1 to 4 players Ages 7+... Includes 112 Cards, 4 Conscious/Subconscious Mind Boards, 4 Golden Rule Applied Tokens, 60 PMA Point Tokens, 44 Opportunity Time Tokens, 2 Token Bags, "Two Games In-One" Includes rules for "Achievus Original" Ages 14+ & "Achievus Junior" Ages 7+... $29.95 ($39.95 Includes USA Shipping & Handling)
WARNING: CHOKING HAZARD – Small parts. Not for children under 3 years. Game contains 7/8 and 1 inch paper tokens.
Achievus Expansion Set - 25x25in Surface Mat
Achievus Expansion Set - $29.95
Above is the Achievus Expansion. It includes rules for Two Additional game variations… Achievus Synergy & Achievus Concentration… This expansion also includes a 25x25in Achievus Mind Surface Mat. For Ages 7 and up - From 2 to 6 Players. A great addition with lots of fun!